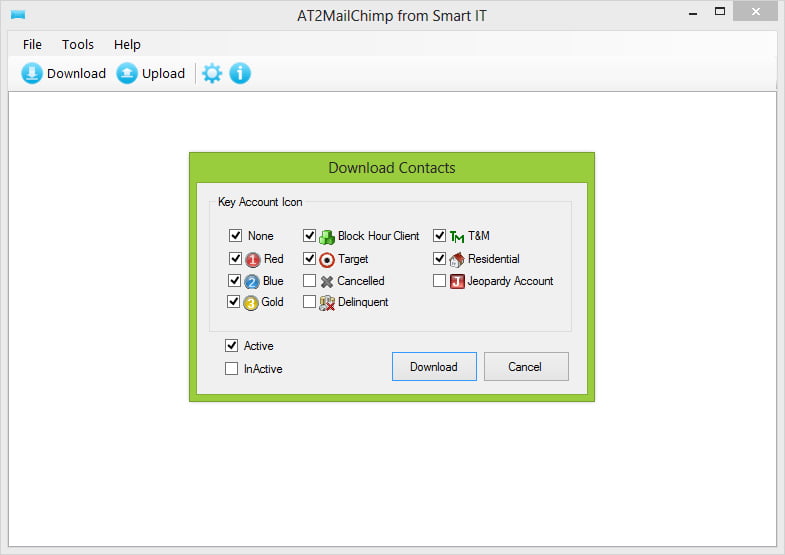 AT2MailChimp is a tool we use to download all our contacts from the Autotask database and upload these to our Mail Chimp database, this makes it easy to update all your customers with company news and any new products and services you may have to offer.
AT2MailChimp is easy to install and setup, simply download and install the program using the download link on our website, enter your Autotask credentials and Mail Chimp API Key and you're done. There is no need to configure anything within Autotask CRM itself, AT2MailChimp runs on your computer and outside of Autotask.
Once installed and configured click the download button to download all your Autotask contacts, the download window also allows you to choose the type of contacts you would like to download by selecting the key icon and active/inactive status. The download takes around 15 seconds, once complete click the Upload button to start the upload process. In the Upload screen select your Mail Chimp mailing list you'd like to save your contacts to and click upload.
AT2MailChimp will not re-subscribe any contacts that have already un-subscribed and can handle any duplicate emails or obvious invalid email addresses.
Purchase AT2MailChimp