SageSync for CommitCRM makes invoicing easy.
Simply click the Import Invoices button to import all your charges from CommitCRM, the import option allows you to filter charges by date, account, contract, ticket number and ticket status.
Once charges have been imported click Send To Sage and SageSync will create all your invoices within Sage Accounts for you.  Any missing customers within Sage can be created, and any customer details that have been changed within CommitCRM will also be synced within Sage Accounts.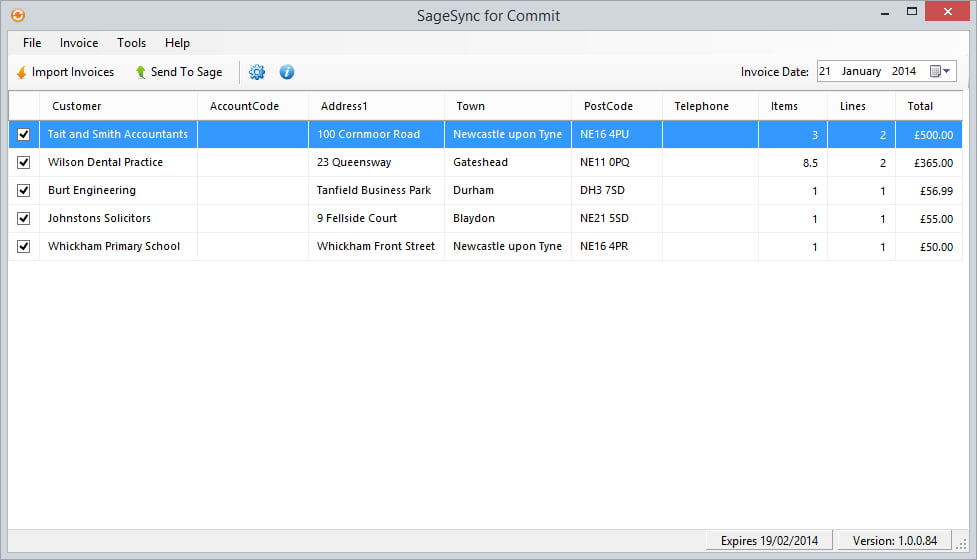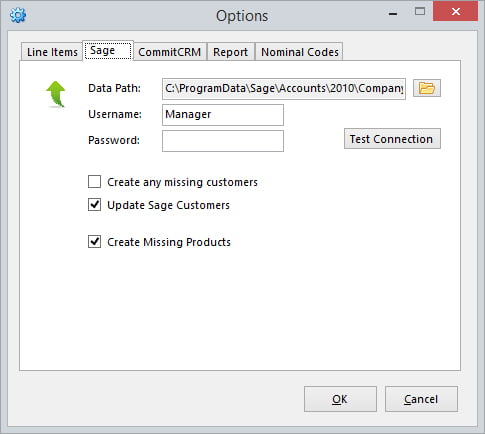 Easy to setup and install
Simply download our setup program and enter your CommitCRM and Sage Accounts data paths and you're ready to go!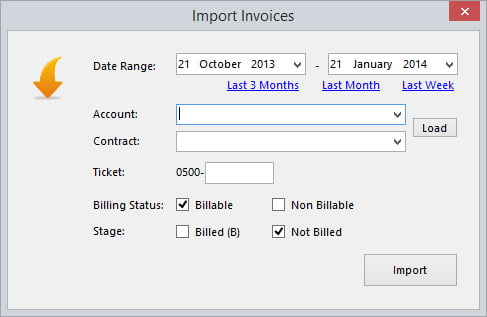 Easy to use
Once installed click Import Invoices to show a window allowing you to select which invoices you'd like to import.
Once imported you can edit and delete invoices before clicking Send To Sage to send all invoices to Sage Accounts