When you first open upSync, you will be presented with a window similar to below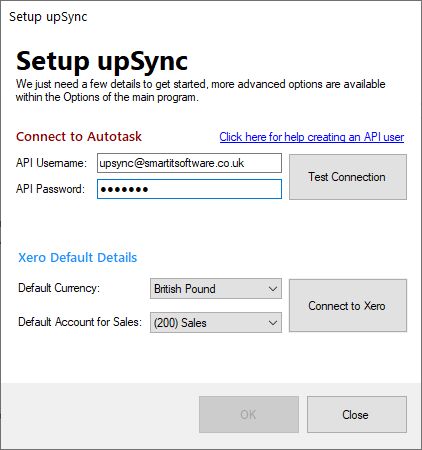 Enter your Autotask API username and password, then click Test Connection to ensure upSync can connect to your Autotask account.  See this link for more information on creating an Autotask API user
Next click Connect to Xero, upSync will open an internet browser page allowing you to login to your Xero account and authorise upSycn to connect. Login and confirm access for upSync.
Once upSync has been authorised to connect to Xero you can then select your default Currency and Account for Sales, select these then click OK to continue
upSync is now ready to use, although you can further customise your settings by going to Tools > Options if required.